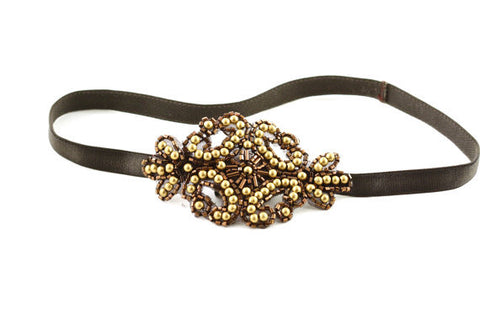 Brown and Gold Beaded Applique Headband - Hair Accessory
This ornate beaded headband adds a bit of class to any outfit. The hand beaded brown and gold applique fits perfectly on any size head comfortably, and stays in place all day thanks to the slightly brushed back elastic.
All E.Kammeyer Accessories are hand made in New York City.