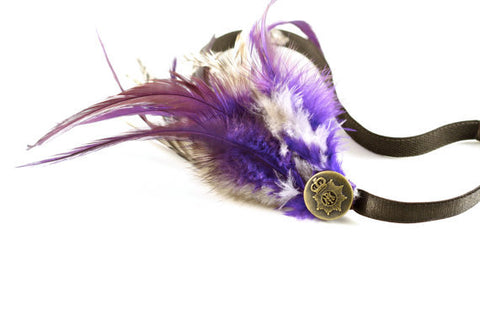 Purple, Brown and White Rooster Feather Headband With Vintage Button- Hair Accessory
Purple schlappens fringe feathers mixed with brown and white rooster feathers are the perfect compliment for this fun feathered headband. The purple and brown plume is perfectly complimented by a vintage inspired military button. Placed on a chocolate brown elastic band and trimmed with chocolate brown gross grain ribbon.

Headband fits most head sizes, if you have a special request please attach it to your order.

All E.Kammeyer Hair Accessories are handmade in New York City.