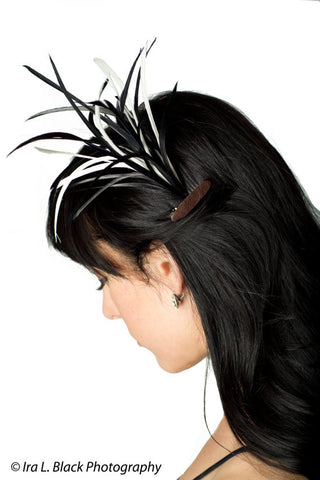 Black and White 1920s Goose Feather Hair Clip With Leather Accents- Hair Accessory
Inspired by 1920's hair styles this goose feather and leather hair clip is the perfect accessory. A spray of black and white goose feathers is perfectly accented by the leather hair clip at the base of the accessory. Easily worn with feathers facing up or down this fun, retro hair accessory is a great compliment to any outfit.

All E.Kammeyer Accessories are handmade in New York City.