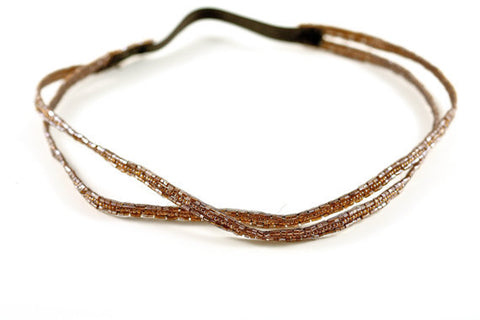 Smoky Brown Bugle Bead Double Banded Headband - Hair Accessory
Two intricately beaded bands sit perfectly together or can be separated for two uniquely different looks. The iridescent beaded bands are backed with chocolate brown colored gross grain. The double bands are joined together at the back of the head with a chocolate brown colored elastic band, making the band fit virtually all head sizes. Beautiful dark brown leather accents are the perfect finishing touch to the inside of the band.

All E.Kammeyer Accessories are hand made in New York City.